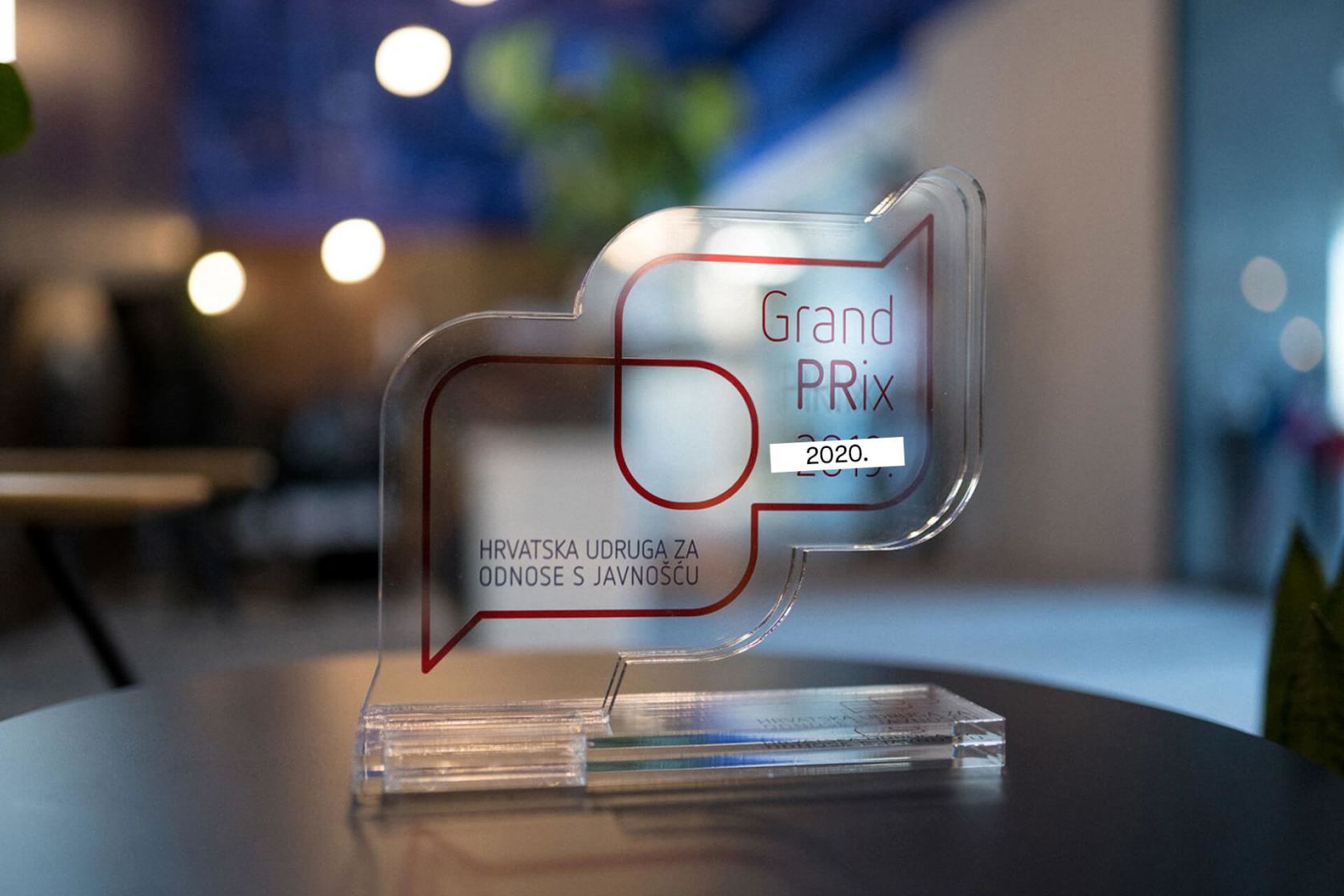 We are extremely proud of the fact that at the 13th annual Grand Prix award ceremony, organized by the Croatian Public Relations Association (HUOJ), we were voted the best agency for the year 2019. This is the third time in the past four years that we were named agency of the year. This year, the award ceremony was held online for the first time ever, and the association named the best communication projects in nine different categories.
Our clients' projects won in two separate categories: Zagrebačka Pivovara and its employer branding campaign titled Zakon posao (Coolest Job Ever) won in the category of large companies, while HT and its FU*K UP NIGHT campaign were voted the best in the internal communications category.

Zagrebačka Pivovara's employer branding campaign was launched in January 2019 with the aim of achieving a stronger branding on the labor market. It is a platform that is used to continually communicate a number of both financial and non-financial benefits for the company's employees, as they are the key to success of any business.

The goal of the FU*K UP NIGHT campaign, launched by the country's telco HT, was to improve the ways in which the company viewed mistakes, which occurred daily in the workplace. The campaign also wanted to heighten the employees' awareness of the fact that mistakes in the workplace were inevitable, that they should be acknowledged and learned from, and that they represented one of the basic preconditions for growth. With such an approach, the company also wanted to encourage the culture of inclusivity and transparency, and eliminate the sense of hierarchy within the organization.

Finally, the projects of our two other clients, Franck and Valamar, were shortlisted for this year's HUOJ awards, and we would like to offer them our heartfelt congratulations on their achievement.