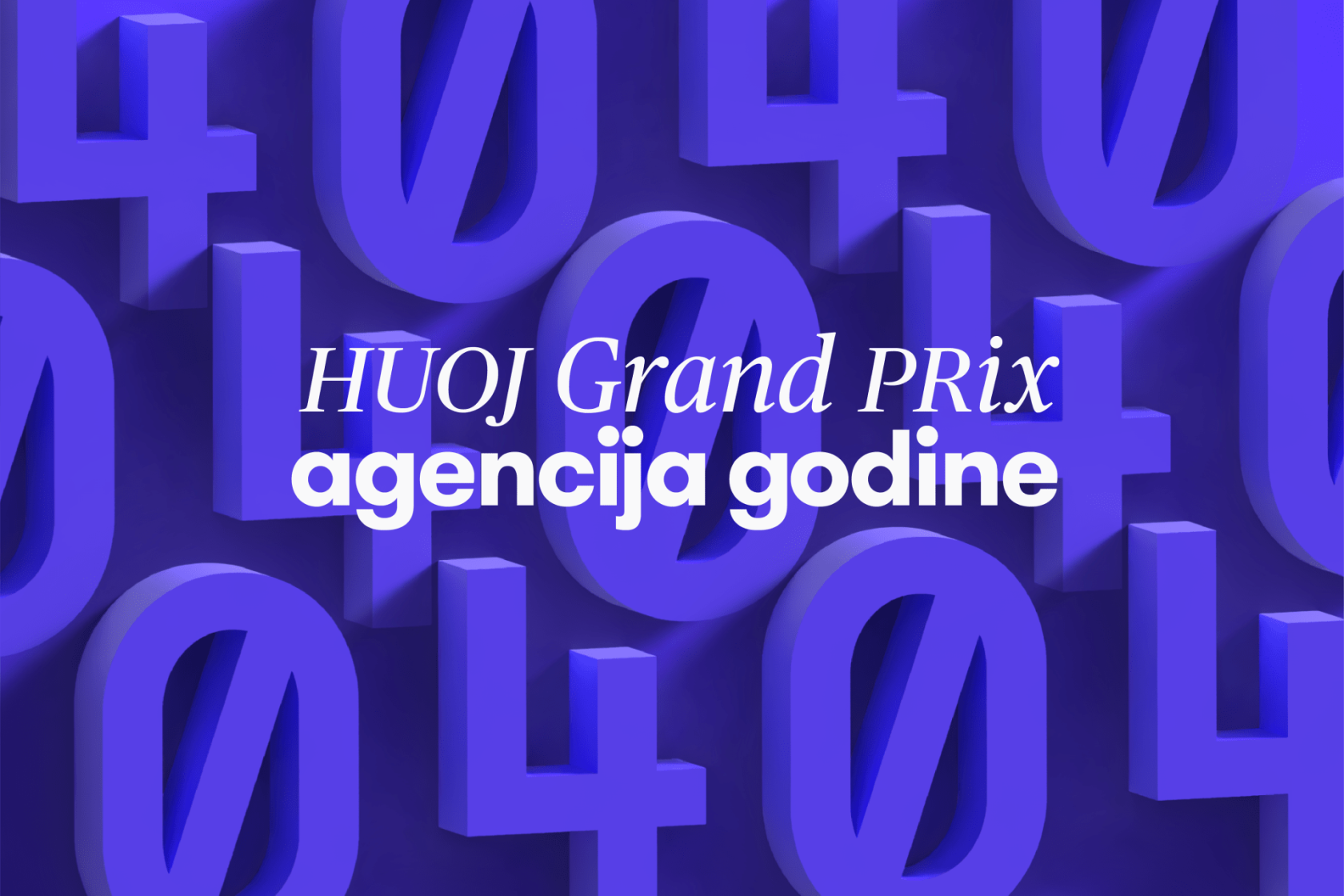 We've been named Agency of the Year for the fifth time by the Croatian Association for Public Relations (HUOJ)! Along with this incredible recognition, our projects won two gold, two silver, and four bronze medals in eight different categories!
First off we want to thank our clients who trusted us with their most important projects — and with whom we share all the credit for this year's awards:
Hrvatska udruga turizma
LAQO by Croatia osiguranje
BaDaBum
Franck
Hrvatski Telekom
Ožujsko Pivo i Zagrebačka pivovara
Q agency
Receiving awards in these various categories is a wonderful affirmation of the expertise, the effort, and the energy invested by our team. We're looking forward to what the future brings!