What is SoMo Borac?
Say SoMo Borac in three sentences without saying "SoMo Borac." One: it's an annual competition of the most highly esteemed agencies in the region. Two: it has an objective, impartial scoring system developed in collaboration with behavioral psychologists. Three: it has a jury composed of experts from the leading advertising agencies, startups, scaleups, and digital publishers in Slovenia, Serbia, Croatia, Bosnia, Montenegro, and Macedonia.
In the last 10 years, 196 trophies have been awarded to the winners across a range of categories. The competition has never been tougher, and the jury never so accomplished in the digital realm. As co-founders and creators of the competition, we follow market fluctuations and trends year-round, and once a year gather the best and brightest creatives from the region in one place.
Numbers
years
10
winners
99
jury members
187
statues awarded
196
entries
1,120
spectators
5,000+
Digital marketing in the Adria region is bigger and stronger than people might think, given the sheer number of world-class global campaigns generated here. SoMo Borac has been around for ten years now, and for the tenth year in a row it's proven just how strong, diverse and competitive our knowledge is in this field. Our goal is to create a knowledge-sharing community that connects digital marketers in our region and advances the development and positioning of our profession as a whole.
The foremost award with the toughest jury
"We won the somooo!" is the news every digital marketer, brand manager and PR specialist wants to hear. Dozens of agencies and companies compete for their statue each year—a testament to the prestige the award represents.
An expert jury panel judges the best works from over 30 of the leading digital professionals. Each year they evaluate over 100 projects (in 2021 there were over 150!), which, thanks to collaboration with a behavioral psychologist, is as objective and impartial as possible.
We closely monitor market movements and trends so the SoMo Borac can shine the spotlight on the most innovative and timely ideas of the day. Candidates submit their work to categories like SoMo Social, SoMo Content, Digitalni Mix, SoMo Tech, SoMo Web, CM of the Year, SoMoRitanac, and this year's three new SoMo Growth, SoMo Global and SoMo DA (Digital Activation). These 10 categories give us more room to recognize world-class digital work – which there's no shortage of in our powerhouse of a region.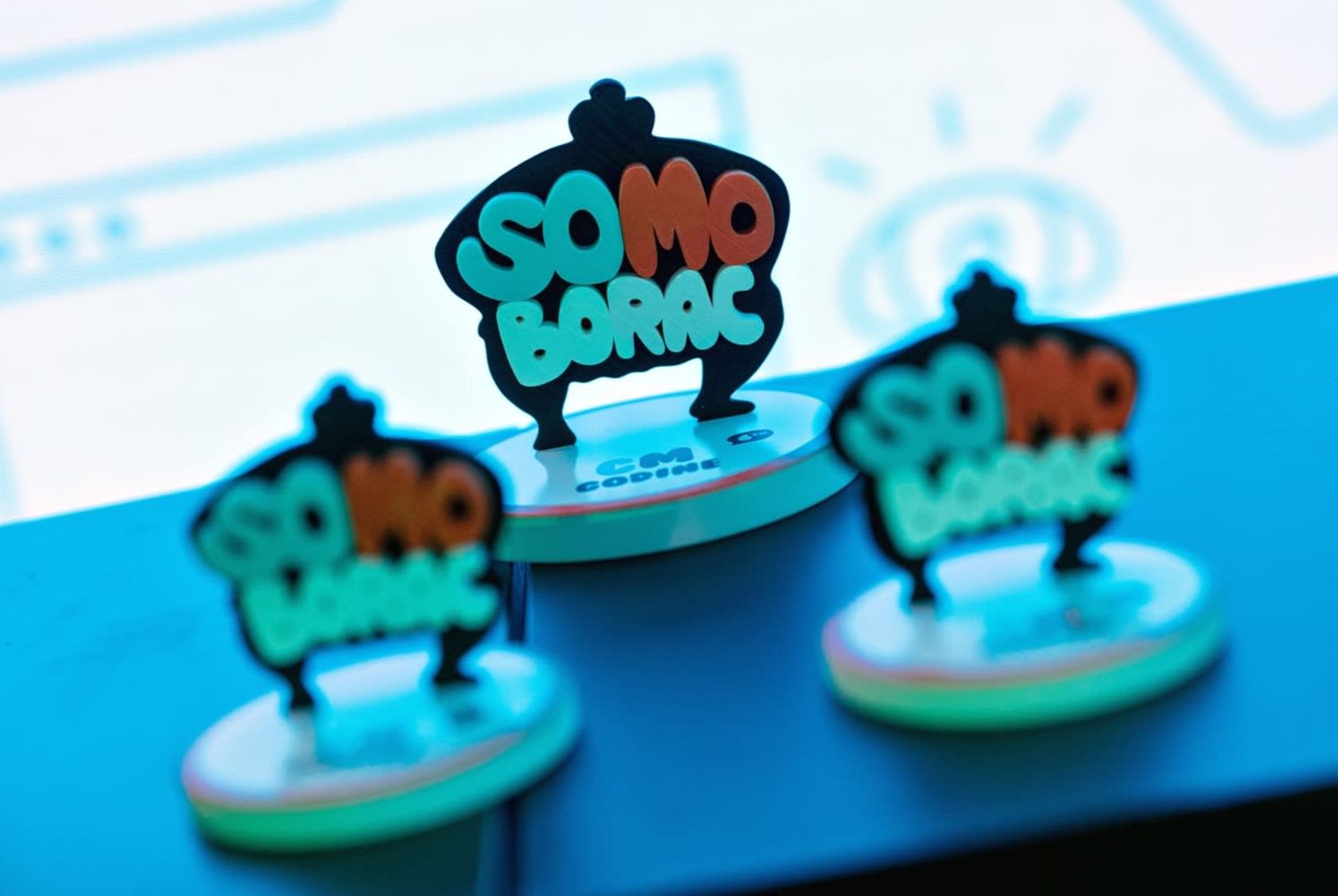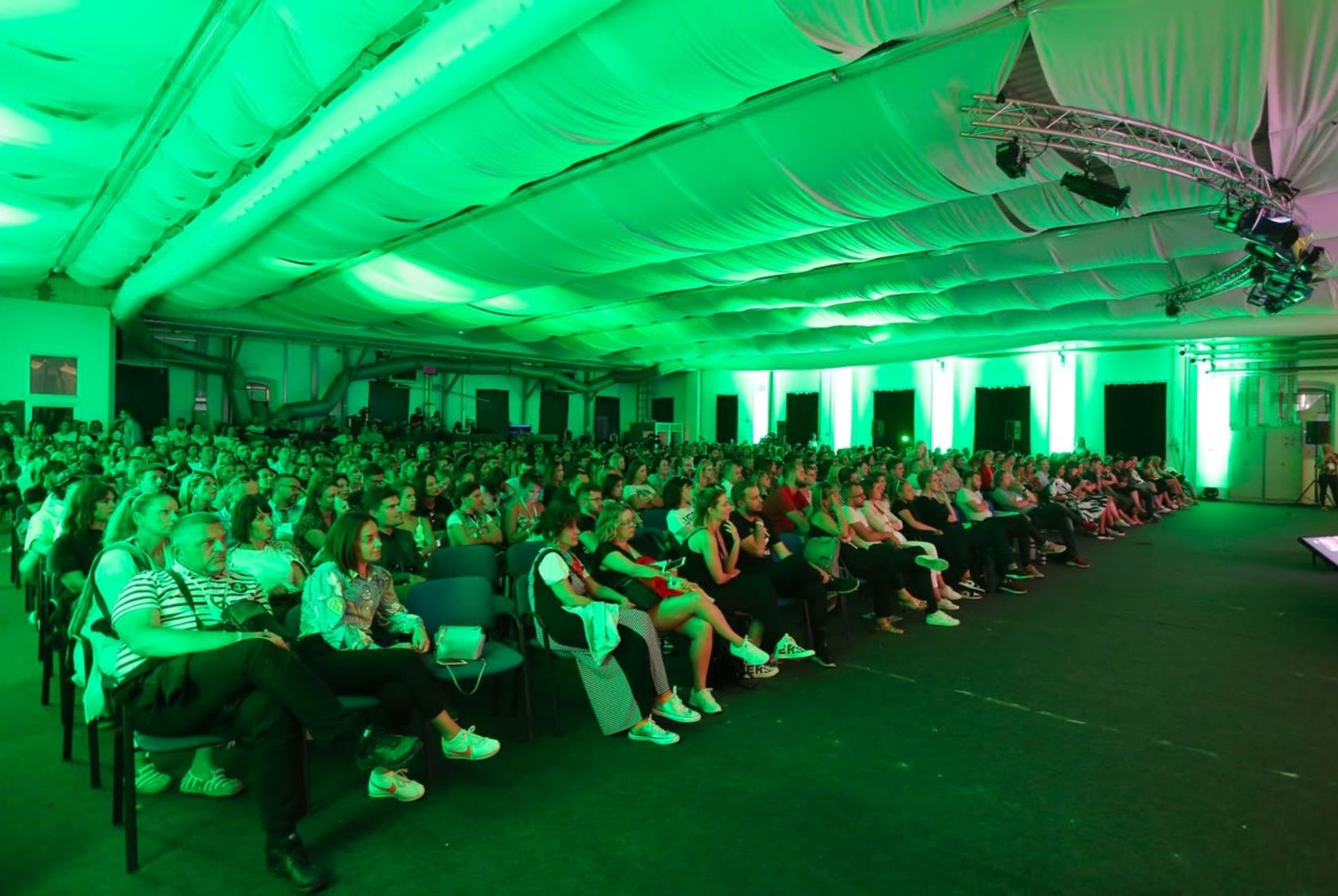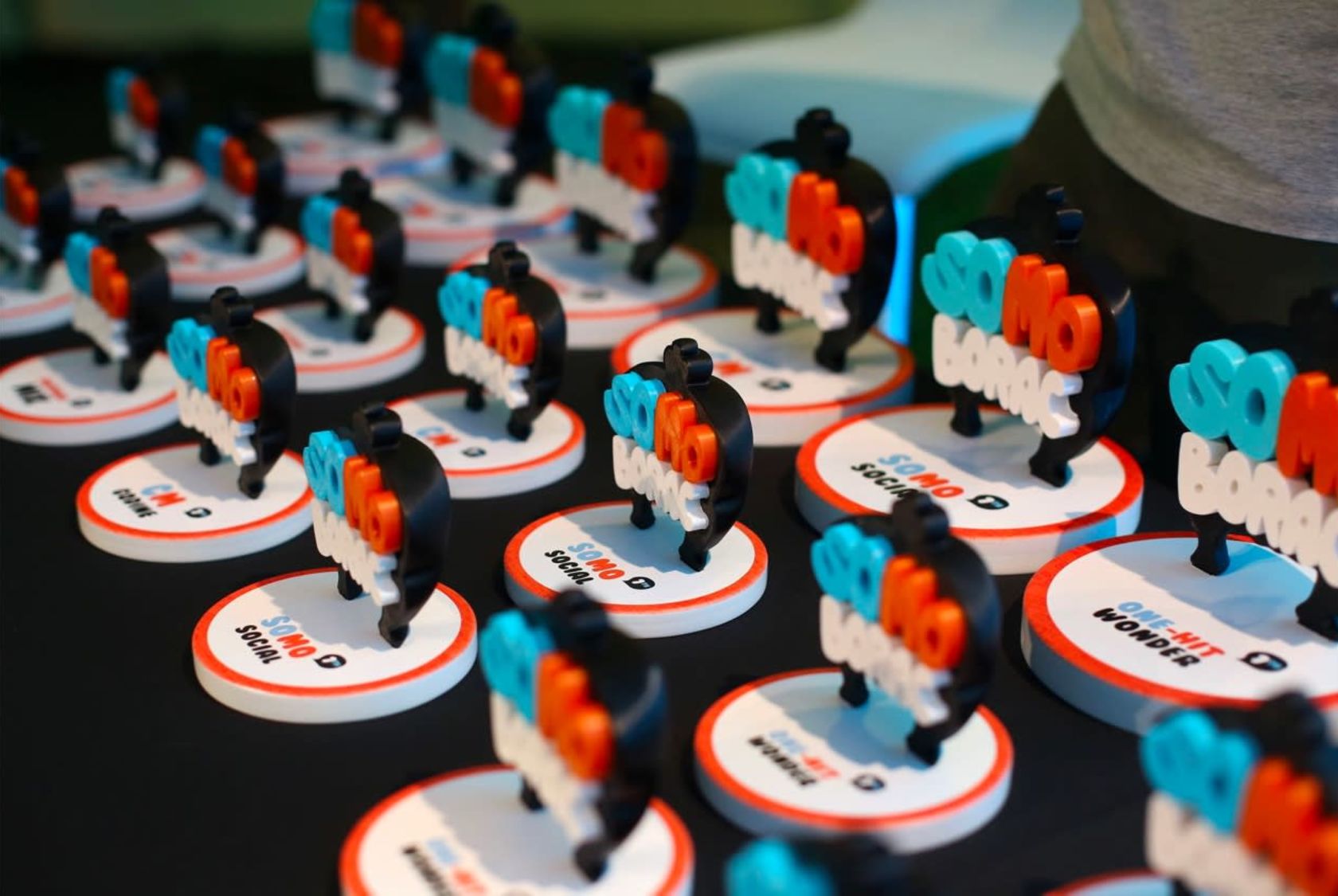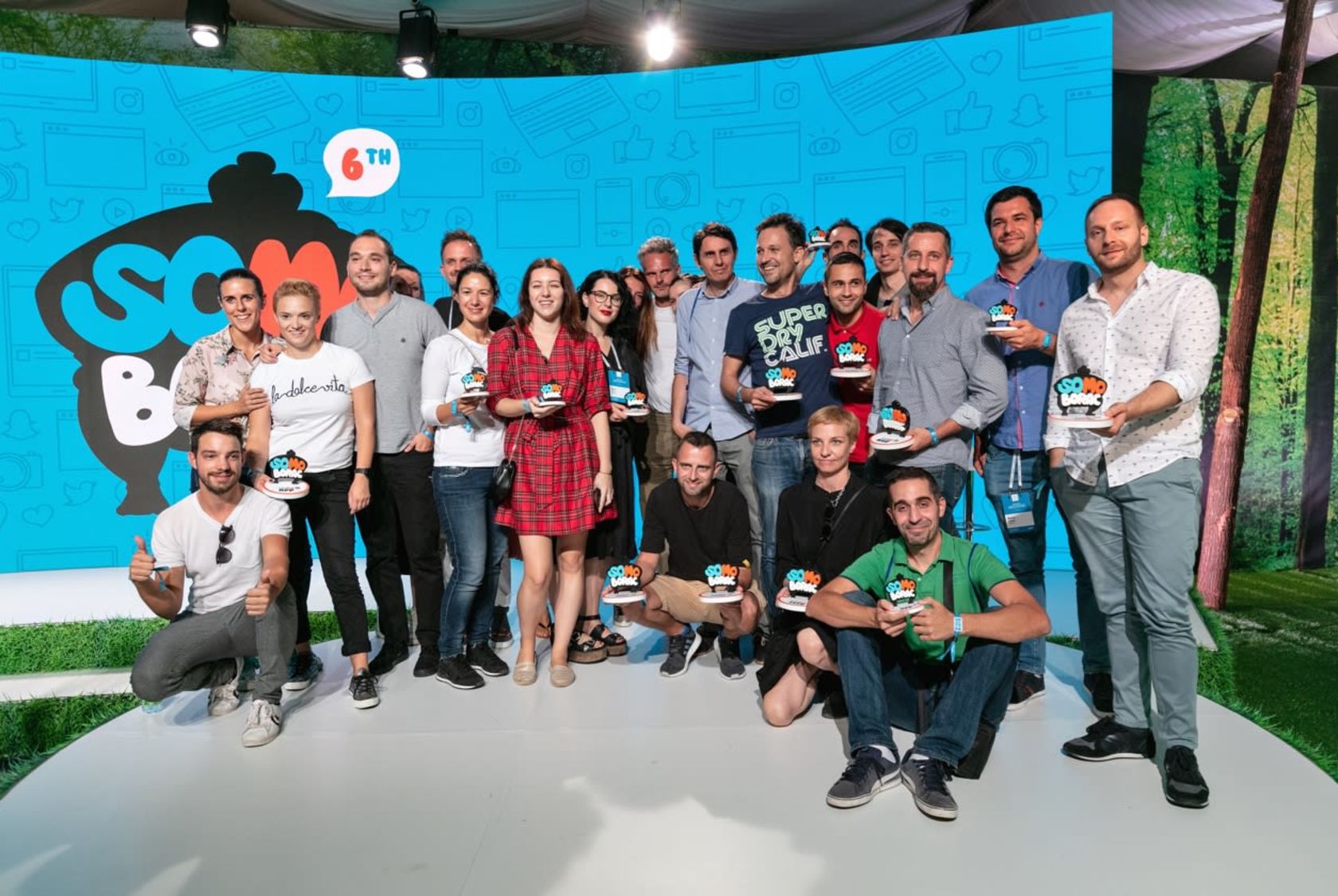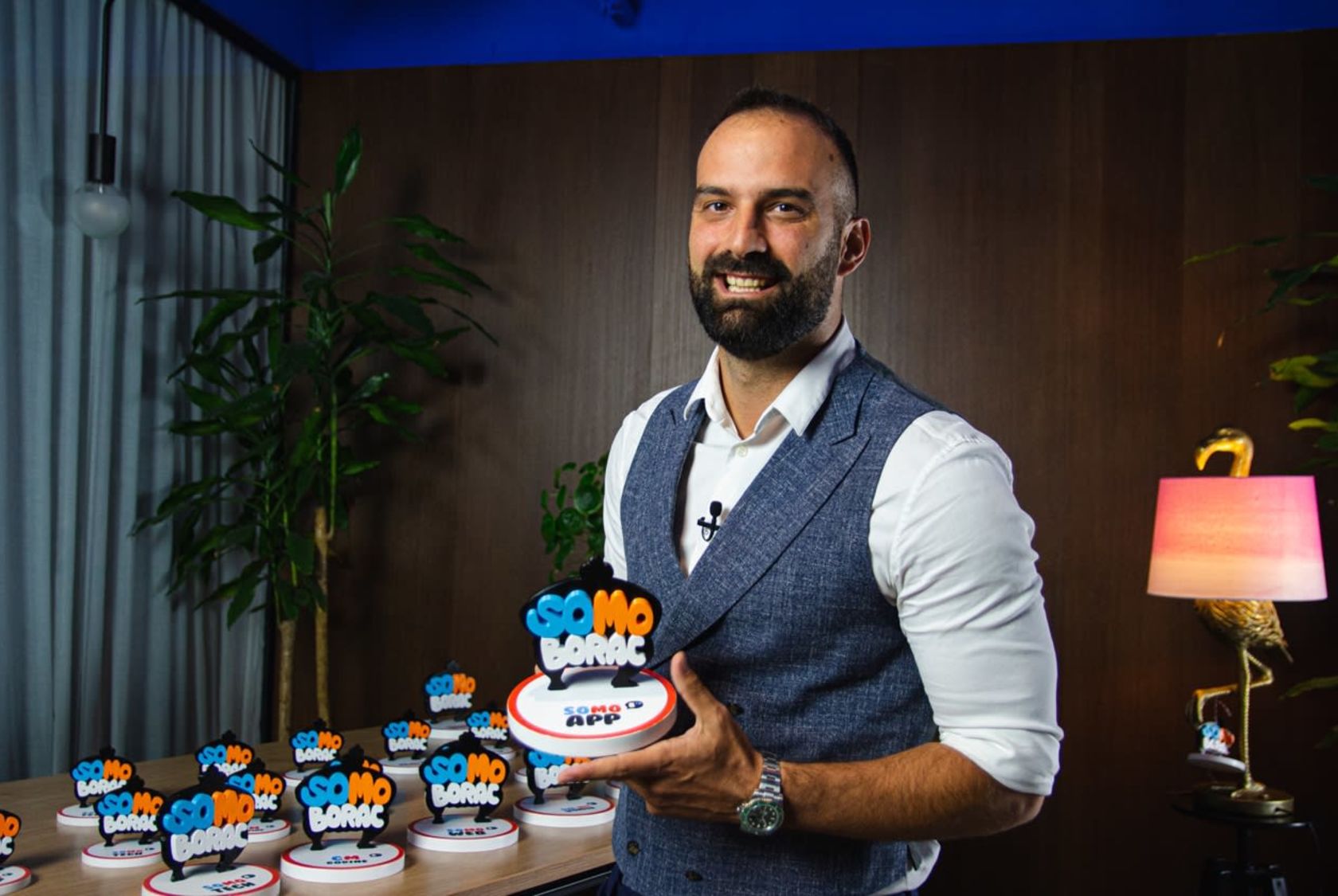 New awards at SoMo's10th anniversary edition
For the 10th annual SoMo Borac, we're launching new awards for SoMo Media. With four different categories: Digital Product of the Year, Best Storytelling, Digital Design of the Year and SoMo NATIVE, this award recognizes the most original, creative digital media projects that garner outstanding results. The projects get evaluated by a panel of 15 jurors, each with rich experience throughout the Adria region. With the launch of the SoMoMedia awards, SoMo Borac is turning into a platform that encompasses the entire spectrum of the region's digital industry, connecting professionals across sectors and highlighting the finest samples of digital workin one place.
We're thrilled to announce that the 10th annual SoMo Borac will be held in Zagreb for the first time on November 11th, 2022. Just like every year, we invite you all to submit your work and show your clients and colleagues the extraordinary projects you've worked on this past year.
Because everyone wants a SoMo Borac trophy on their shelf — but only the most innovative digital marketers can get their hands on one.
Follow SoMo Borac news on Facebook, Instagram, LinkedIn, YouTube, and by subscribing to our newsletter.