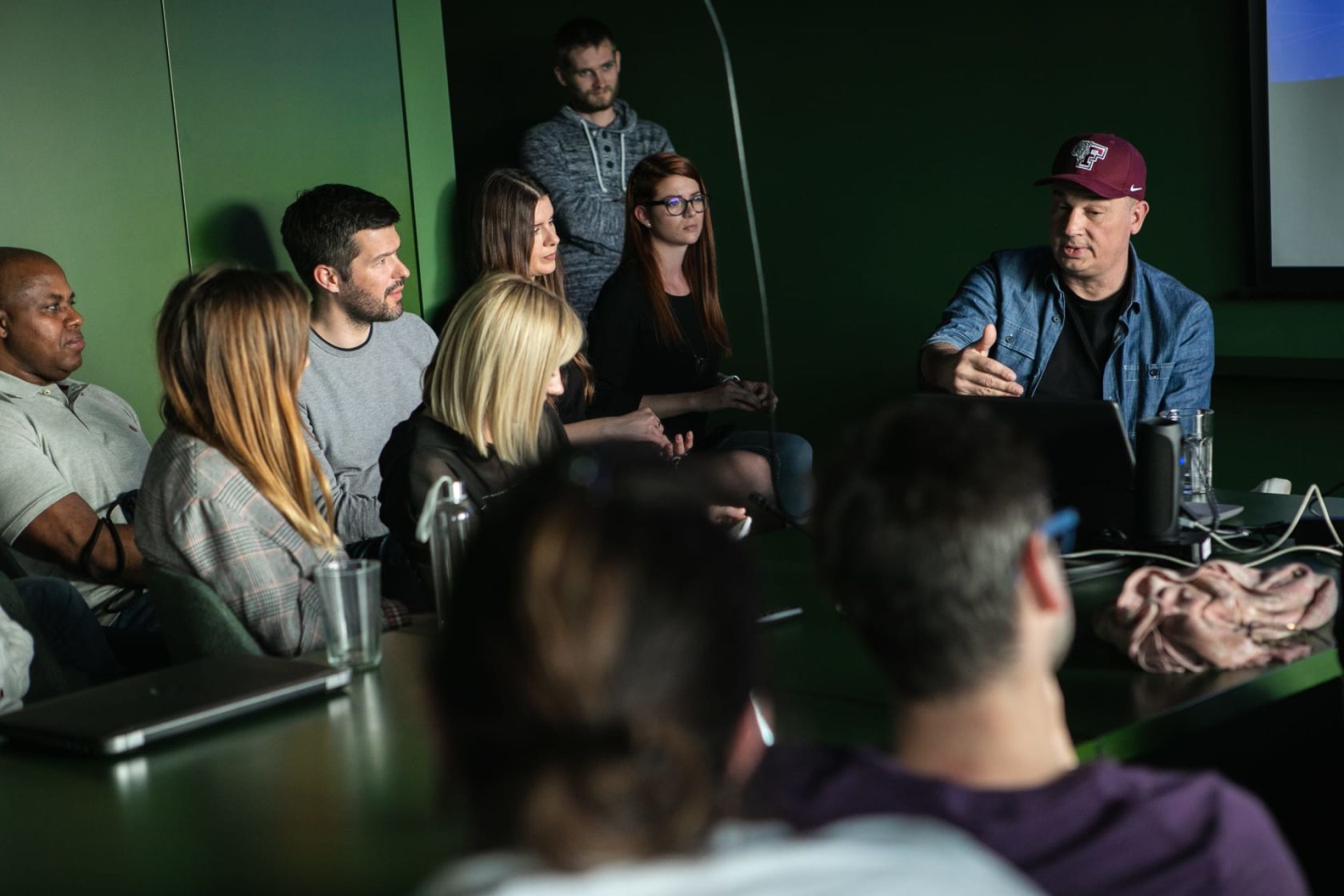 "Whenever young producers come to me after an assignment, my first question to them is what 'the moment' of the story is. If they say something like, well, there are several moments… I immediately send them back out there. Because each story has just one moment, the moment, that will draw the viewer in and get a reaction from them," explained Pete Radovich, creative director at CBS Sports, whose work is followed by 120 million people in the United States. And you can add to that the entire media and marketing industry in the region, seeing as Radovich is a regular at the Weekend Media Festival in Rovinj.
It all started with an internship at NBS. Radovich was supposed to intern one day a week but he would do it all five days of the week. He was hired on the spot. Today, he has 37 Emmy Awards, seven Cannes Lions and four Clio Awards. That storytelling that everyone in the marketing industry is talking about – Radovich has brought to perfection in last year's Teasing John Malkovich, a commercial announcing last year's NFL final.
"The Super Bowl final is watched by 100 million people, so we don't really need a commercial to attract viewers. I wanted to create an emotional bond with the audience. I wanted a believable, unconventional story. It was a huge challenge and resulted in multimillion reach and engagement," added Radovich.
Instead of the usual commercial for the most-watched sporting final featuring shots of sweaty players, euphoric spectators and scores of ecstatic fans, Radovich wrote the script starring Malkovich in a single evening, with a bottle of wine. How come the four-minute video with not a second of on-field footage became such a hit?
"Because it is all about the storytelling as it should be. It is at the same time entertaining, educational and, more than anything, interesting. When producing these things, the most important thing is to be objective and ask yourself honestly what people want and if everyone will watch all four minutes of that video in one go. Nowadays, four minutes are an eternity, which is why we need to recognize the niche that will at the same time appeal to and attract all age, race and gender groups," said Radovich, who had wanted to work with Malkovich for ages.
"I simply picked up my phone and called him and he agreed soon afterwards. The video was shot in just four hours, from the moment he got on set to the moment he left," recalled Radovich.
He added that sport was one of the few media segments that had suffered no crises.
"We need to create things that will not be boring to people. I am lucky that I love sports and have been in the industry for years now, so ideas come to me all the time. Also, I am lucky that sport is the only media segment that will not be hit by the crisis that television is currently going through. Sport is the only thing that makes us schedule things in advance and that we run to be in front of our TV sets for so we can watch the live coverage. Absolutely anything else on this planet can be seen on demand. Sport provokes so many emotions and so much happiness and euphoria that nothing can replace," concluded Radovich, making us think about the role of stories in our everyday lives.
Every single day of our lives we tell stories, wanting to intrigue our listeners and be interesting at all times. We tell hundreds of stories daily, at work, at home or in cafés, and each of those stories has to have "the moment".