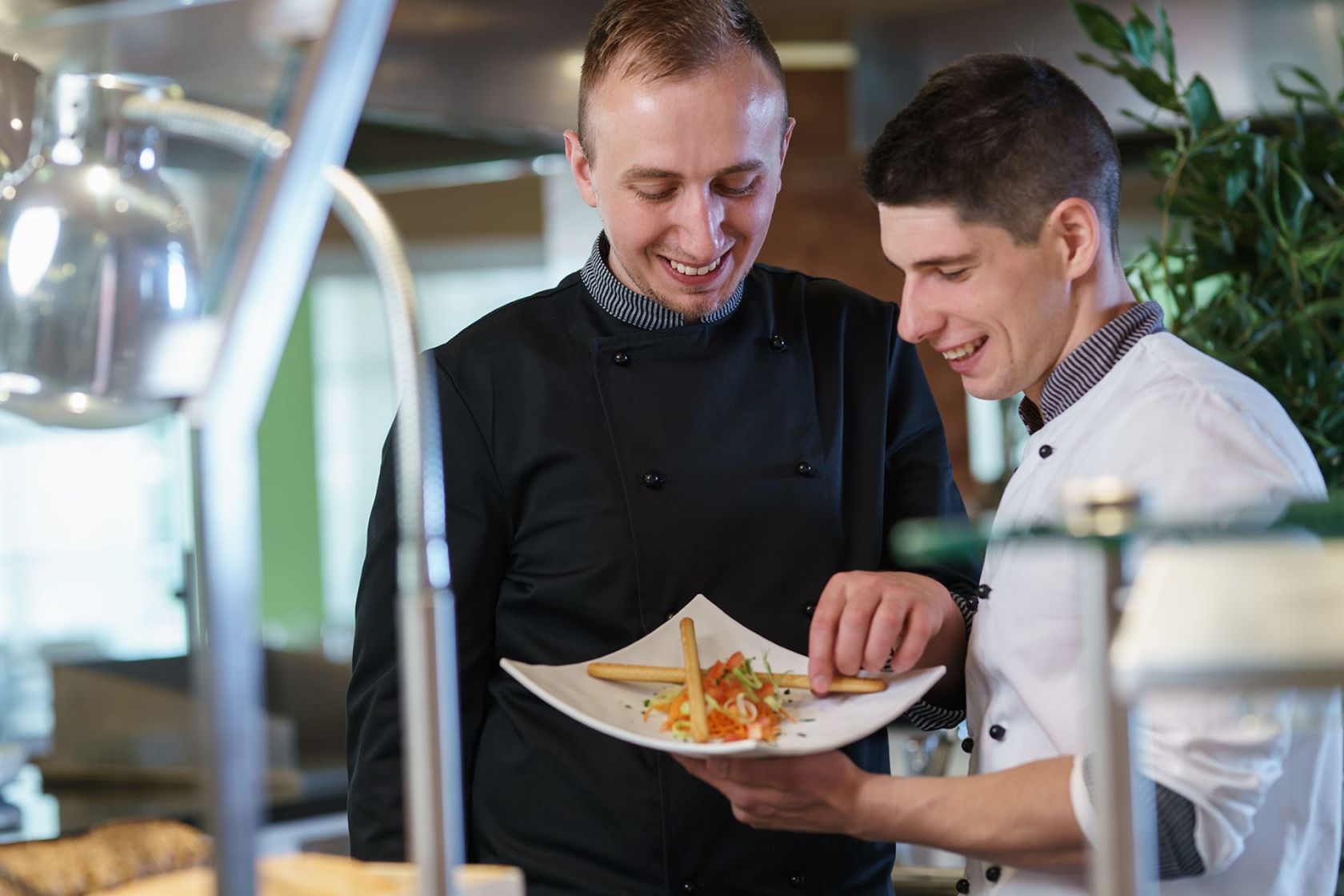 The issue of workforce has been burdening the Croatian economy for a while now and the companies are faced with the following two challenges: how to employ new people, especially if there is a need for a large number of seasonal employees, and how to keep the existing employees.
What do we do for our clients?
We plan specialized communication campaigns with two main goals in mind: keeping good-quality employees and hiring new ones. These integrated internal and external campaigns combine PR, content, creative, performance and social media communication.
Campaigns are always focused on future employees, but also existing ones
One of the first steps in planning a campaign is defining the client's key advantages – its special characteristics and qualities that position it as the best choice for the existing and potential employees. Our draft communication plan clearly defines the goals we wish to attain and offers a creative solution that combines PR, content, creative, social media, influencers and performance. Every campaign targets not only the client's future employees but also its existing employees.
Tools we use in planning integrated campaigns:
PR
Content
Creative
Social Media
Performance
Web development
Why are we successful?
We always approach HR campaigns in an integrated manner, using tools that solve the issue in the most effective way. Our communication is straightforward, comprehensible and interesting. We also monitor our campaigns throughout, adapting them on the move so they will achieve the set goals as successfully as possible.
Campaign for the Grand Prix: Good Job at Valamar
The campaign titled Dobar posao u Valamaru (Good Job at Valamar) was voted the best PR campaign in the category of large-scale campaigns in 2018, and won us a Grand Prix presented by the Croatian Public Relations Association (HUOJ). Valamar is Croatia's biggest tourism company, which requires a large number of seasonal employees each year. It is also one of the first companies that have begun launching these specialized HR campaigns. Finally, Valamar is the best-ranked tourism company among the top Croatian employers.
Some of the tools used in the said campaign included a specialized Good Job at Valamar website. Moreover, the video stories filmed by Croatia's renowned TV author Robert Knjaz, who depicted the life and work of Valamar employees in a captivating way, have drawn special interest.
We also produced special editions of Valamar internal magazine ViV, intended for seasonal employees, i.e. high school and university students.
Examples of some of the tools used in the campaign:
1. Dobar posao u Valamaru specialized website
2. Video stories by Robert Knjaz, featuring Valamar employees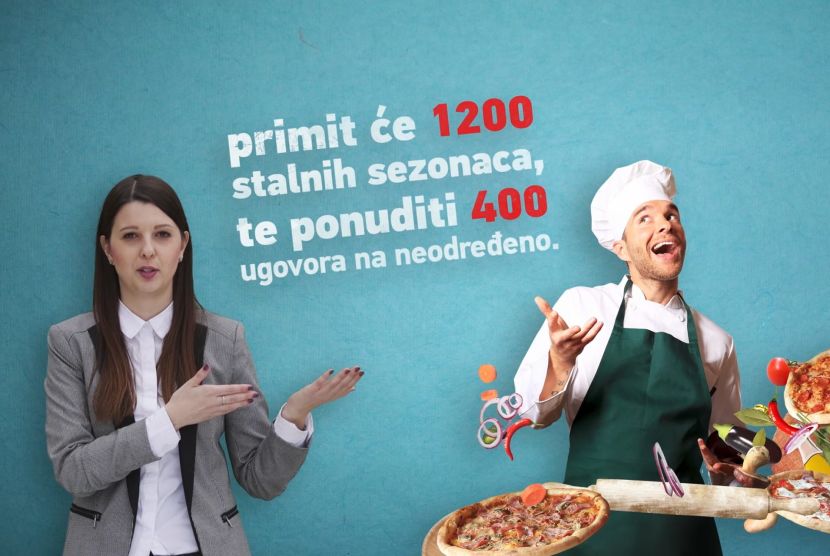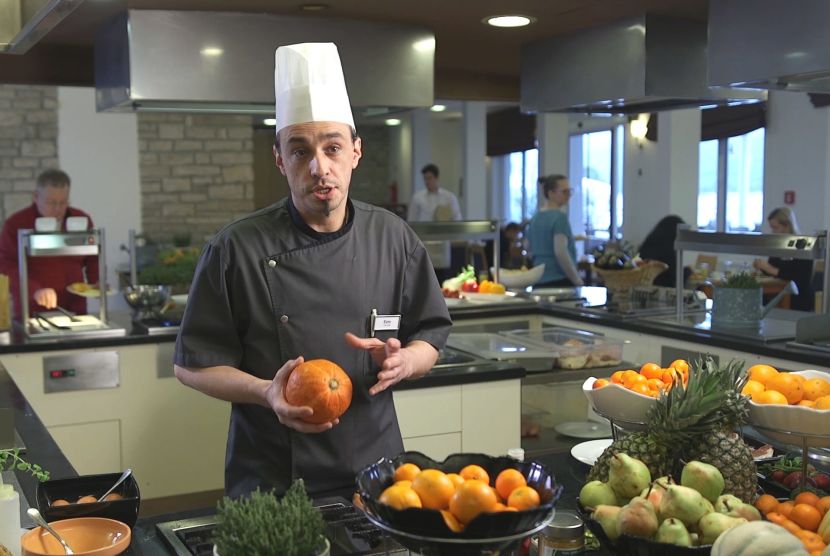 3. Special editions of ViV, company`s internal magazine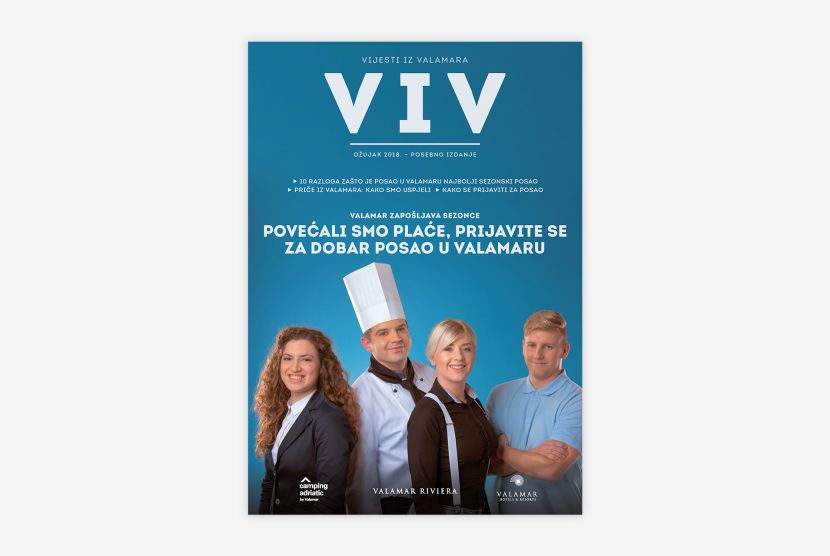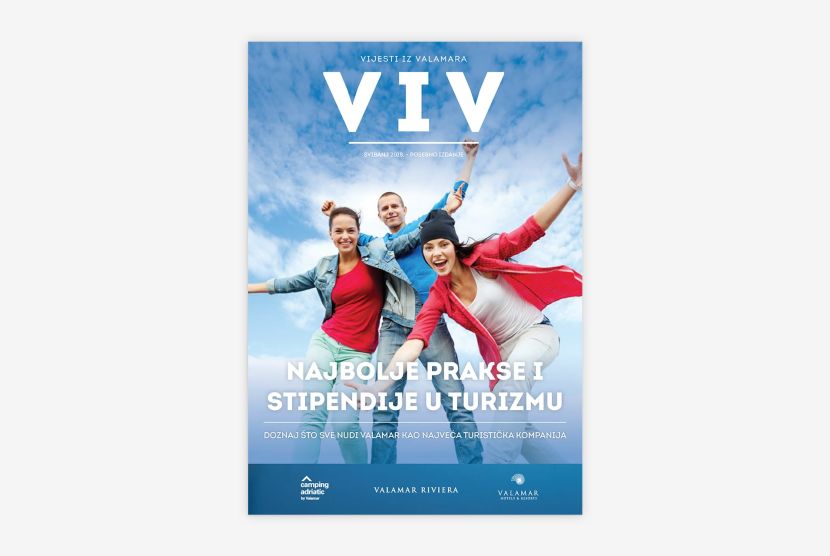 4. Valamar Guarantee – a PR campaign for the branded program of benefits and material rights of Valamar seasonal employees
Using Facebook, we organized different competitions for the company's seasonal employees who stayed at House Valamar while working in Valamar destinations. With the PR campaign, we drew the attention of our publics to the branded program of seasonal employees' benefits and material rights titled Valamar jamstvo (Valamar Guarantee), which guarantees minimum net wages totaling between HRK 5,000 and 7,500 for employees with a full monthly working time.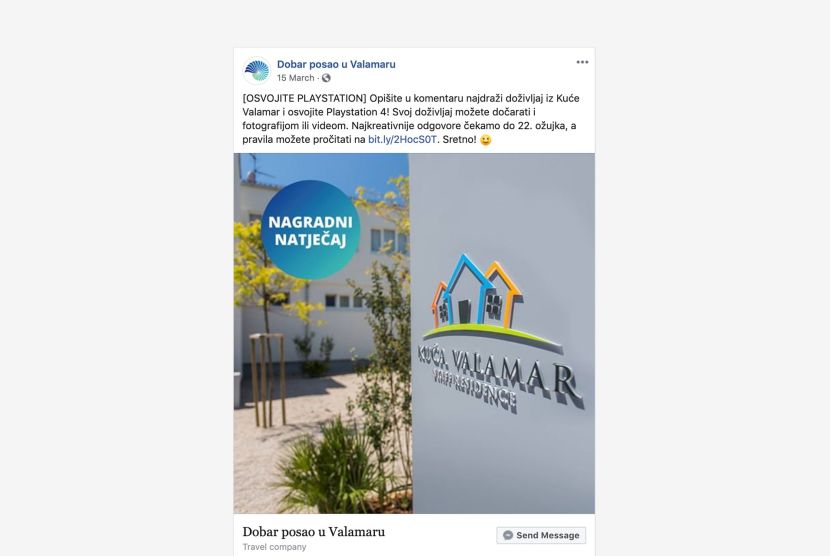 Zagrebačka Pivovara
For Zagrebačka Pivovara, we developed and launched a branded HR campaign titled Zakon posao (Coolest Job Ever). The goal of the communication campaign was to communicate, both internally and externally, the advantages of working for Croatia's largest brewery, which had been voted the best Croatian employer for the third consecutive year.
The campaign was accompanied by a series of articles where 100 Croatian millennials told us what they considered to be the coolest job ever. We talked to young people from Osijek, Split and Zagreb about ideal working conditions and positioned Zagrebačka Pivovara as the coolest employer ever.
Internally, we carried out a number of activities, including a competition, as part of which the employees told us why their jobs were the coolest ever. The best answer was then illustrated, along with ten other cool situations that are typical of individual departments at Zagrebačka Pivovara. These illustrations were put on posters and included in specially designed planners intended for the employees.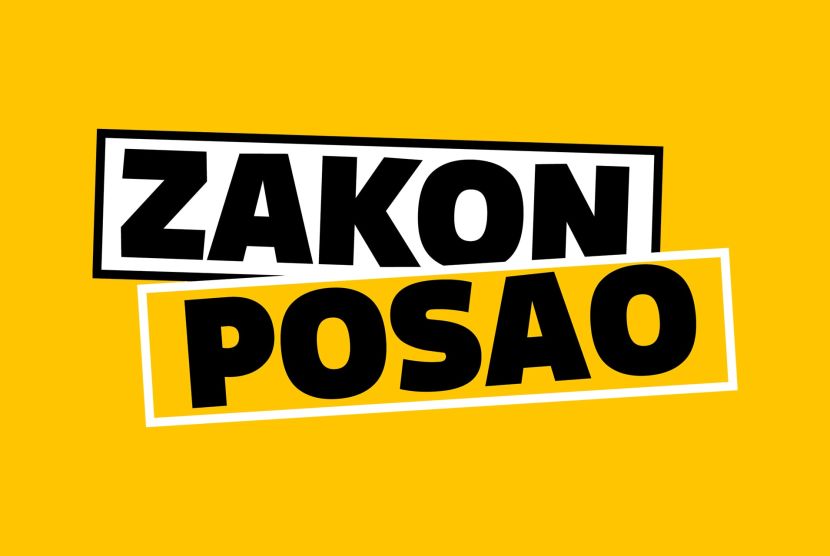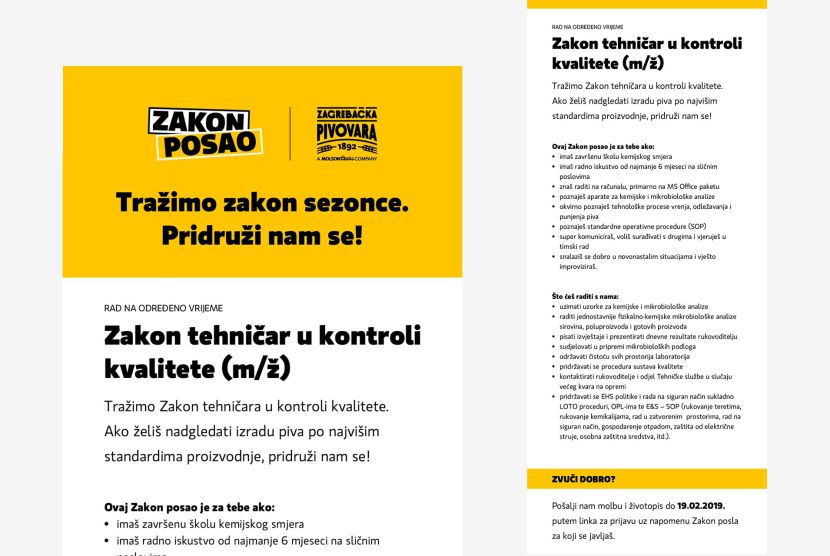 Uber
Ever since the arrival of Uber in Croatia, we have been implementing their recruiting campaigns. Along with go2digital ads and Facebook campaigns, we have been paying considerable attention to native articles and Uber drivers' stories, which highlight the advantages of driving on the Uber platform through drivers' own experiences.
Examples of tools used in the campaign:
Index.hr: Ahmed: S Uberom mi je počeo novi život. Vozim kad hoću i uvijek imam vremena za rukomet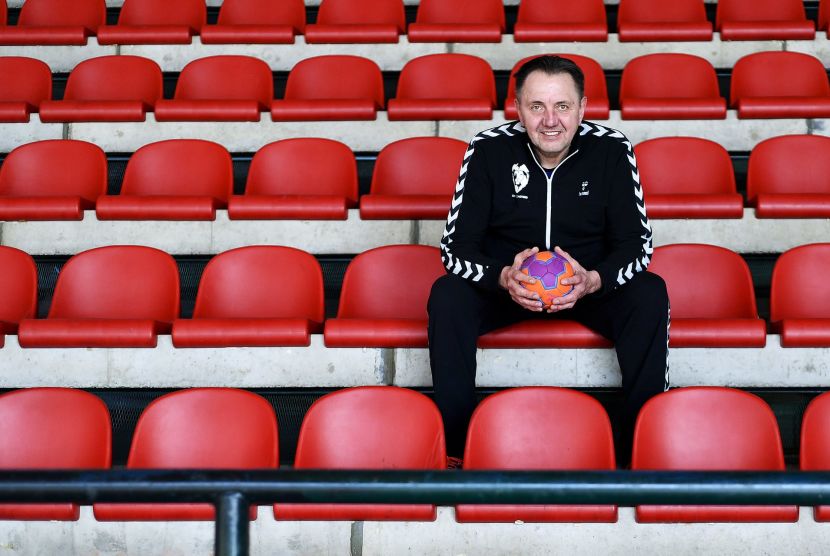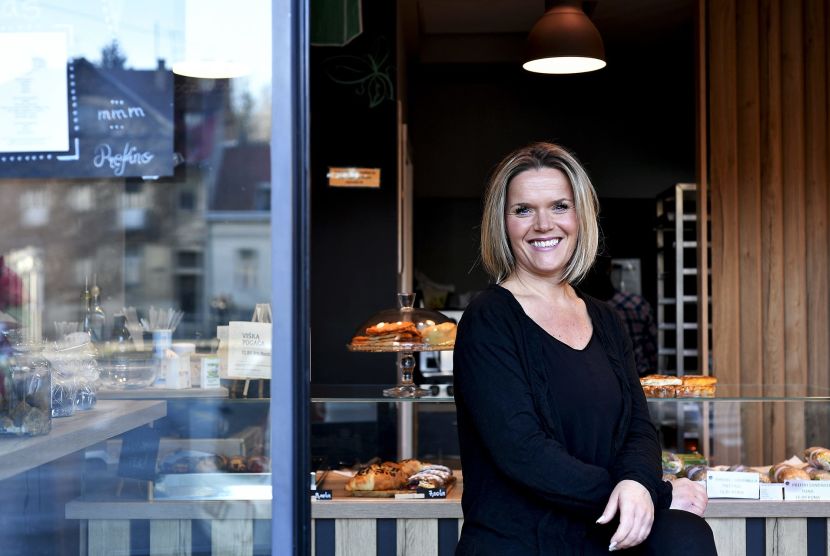 Coca-Cola HBC Croatia
For Coca-Cola HBC Croatia, we prepared a content campaign, through which we communicated all the advantages of working for the largest bottling plant for the world's most popular drink to all the potential seasonal employees.
Examples of tools used in the campaign:
• 24sata
Dogus
To get closer to potential employees, we organized Dogus Group's Open Door Days, to give them an opportunity to learn first-hand everything they had ever wanted to know about job opportunities at Dogus hotels and marinas. We also created a special website for Dogus, intended exclusively for potential employees, where they could learn more about the company and simply apply for their desired positions.