Launching a New Dukat Fit Line
Dukat
Smart Strategy Produces New Consumers
With a deliberate communication strategy to launch a new Dukat Fit line, we have managed to position protein-rich dairy products in a wider range of consumers who pay attention to nutrition. Sales of the new Dukat line of functional protein-rich dairy products exceeded all expectations.
The communication goal at the launch stage was to convey a clear message to consumers that Dukat is not entering the segment of sports nutrition supplements with the new line but that they are launching a line of nutritional products intended for professional athletes, recreational athletes and everyone with healthy eating habits.
/
In the first communication stage, two months before launching Dukat Fit in native and PR texts, we analyzed the benefits of protein consumption with experts. We implemented social media campaign with 11 influencers and the campaign communication tagline protein je in (protein is in).
During the launch period, we launched the Dukat Fit line at a press event and a huge b2b event where Dukat was positioned as the leader of the functional products growing market intended for consumers who pay attention to their eating habits.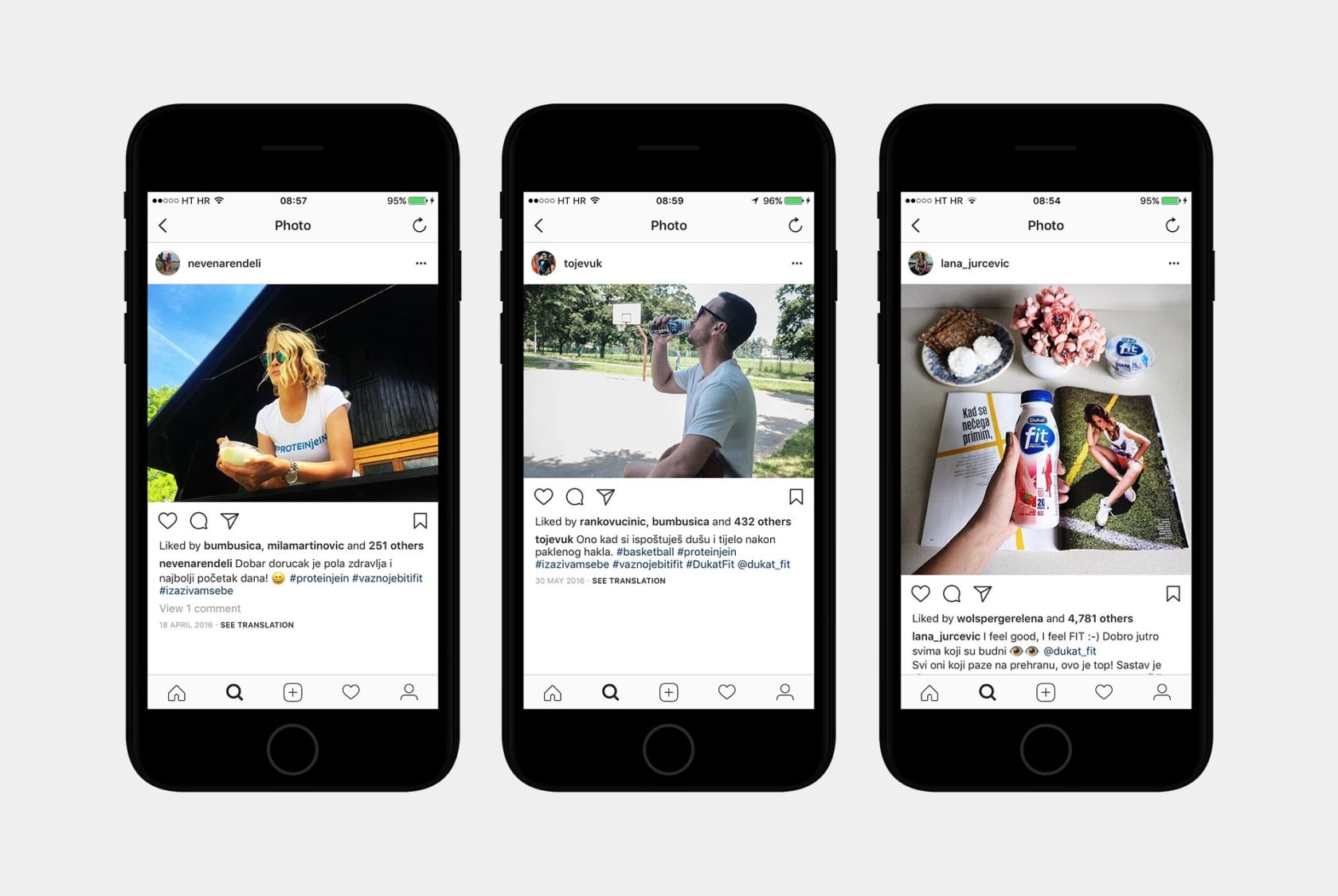 Results
The launching of Dukat Fit was covered by over 40 media releases. A total of 11 influencers launched 25 social media posts and initiated the inclusion of other users in the product communication. Hashtag #proteinjein had been used in more than 900 posts, and #dukatfit in more than 1,500 posts. In the first three months since the launch, the demand for the product exceeded all expectations resulting in a shortage of products in many retail outlets, prior to a distribution plan.